Third Reich Deluxe Map
The map to our Third Reich game, printed on heavy cardstock sections at double the normal size. On this one, there's plenty of room to move your pieces around. Sea area BRP values have been added, and the handful of minor errors in the hard-mounted map corrected. This is a must for hard-core players of Third Reich.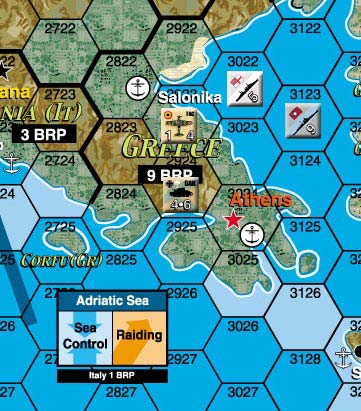 Stock #0601
Price: $29.99
Status: Shipping NOW!
The Avalanche Press Online Store is LIVE!
OR CALL OUR TOLL-FREE ORDERING LINE!
1-800-564-9008